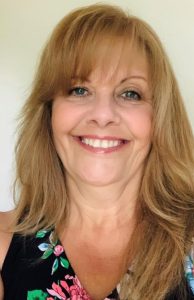 My Mission
My mission is to help inspire both Buyers and Sellers, and to help to set the stage for their aspirations. To use my knowledge and provide success for others.
My Story
Patti Miller was born and raised a proud Michigander, originally from Oakland County. She has been in the field of Property Management for over 15 years now, and is very excited to further her career focus towards Real Estate. Patti is passionate about helping others feel welcome in their new homes; always striving to exceed their expectations. As a seasoned Property Manager, she recognizes the value and trust placed in her and is looking forward to sharing those same principles with new clients. With an uplifting approach for service, Patti is ready to help you with your home buying and selling needs.
Patti and her husband recently relocated to the beautiful area of Sutton's Bay where she continues to pursue her career. She brings excellent communication and negotiating skills to her work and is known for her honesty and dedication. Her impeccable work ethic, enthusiasm, and attention to every detail enables her to act as a strong advocate for buyers and sellers.
As well as being involved in charities, Patti enjoys spending time volunteering and helping to organize events in her community. She also loves boating, fishing, and going on nature hikes near the shores of our picturesque lake areas. She truly feels her heart belongs in Northern Michigan and couldn't be happier to be a part of the surrounding communities.
Cell : (248) 880-6205
email: miller.patti.realtor@gmail.com