The Team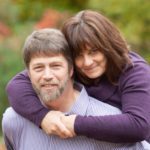 Gary and Lori Florip
Lori and Gary florip have lived in Lake Ann Michigan since 1985. They have raised four children and have been passionately involved in many community-based events and government positions. Serving on the tax board of review for 12 years, the EMS for seven years,the Township Board, Park and Recreation board and Zoning Administrator. They participated in the local Winterfest, Music At The Park and the Lake Ann Homecoming. Being licensed real estate agents since 1999 and property managers since 1997 they have sold and/or rented many of the homes in the Lake Ann area. Their expertise and commitment has made them reliable compassionate team.
Lakaila Streeter
Lakaila is a person of enthusiasm, kindness, motivation and honesty. Lakaila was raised in Benzie County, where she continues to focus her strength of quality service in the sales industry. She enjoys helping others and working with the public while creating a fun and comfortable experience. Lakaila and her husband are raising their two beautiful children; they enjoy exploring the area while kayaking, canoeing, hiking trails and walking the shorelines.  As Benzie and other surrounding areas continue to grow, so does her knowledge. Lakaila is excited for her new journey in Real estate which will teach her so much and give her the opportunity to teach others. Her passion for real estate stems from the idea of facing new challenges, learning new skills and techniques all while helping you find a place to call home. She believes everyone deserves a home to be comfortable in, a place to be yourself, a place to raise a family and a place to relax and enjoy life. The service side of Real estate is very important to her; she strives to give exceptional service and create lasting relationships with those she encounters.
Finding your first home, dream home, income property or land sounds like a great challenge to Lakaila!
Scott & Sallie Krepps
Both Scott and Sallie have lived in Northern Michigan their entire lives,working,playing and raising their 4 now adult children. Scott has a wealth of knowledge and has been in the sales field for almost 30 years, and in the construction field prior to that. Scott is very well known and respected as a man of integrity personally and professionally. His professional expertise, attention to detail, knowledge of the area and history of properties makes him an exceptional team member.
Sallie has been in numerous management positions in her professional career recently taking an early retirement from a successful resort management position in an area resort. Sallie is known for impeccable guest service and personalized care. Sallie is very competent in creative marketing and sales which includes social media and web presence. In addition to being on our sales team she is assisting us in our website and social media .
Together Scott and Sallie make a powerful team to assist you in all your buying, selling or rental management needs.
Contact us today
Where local is the difference!!