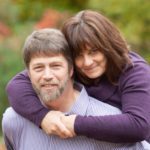 Gary and Lori Florip
Associate Broker and REALTOR®
Lori and Gary Florip have lived in Lake Ann Michigan since 1985. They have raised four children and have been passionately involved in many community-based events and government positions. Serving on the tax board of review for 12 years, the EMS for seven years, the Township Board, Park and Recreation Board, and Zoning Administrator. They participated in the local Winterfest, Music At The Park, and the Lake Ann Homecoming. Being licensed real estate agents since 1999 and property managers since 1997 they have sold and/or rented many of the homes in the Lake Ann area. Their expertise and commitment have made them a reliable and compassionate team.
                  Gary: (231) 218-3962               gflorip@lakeviewrealestatesales.com
                          Lori: (231) 883-6121                              lflorip@lakeviewrealestatesales.com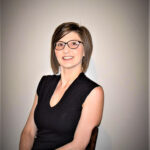 Lakaila Streeter
Lakaila is a person of enthusiasm, kindness, motivation and honesty. Lakaila was raised in Benzie County, where she continues to focus her strength of quality service in the sales industry. She enjoys helping others and working with the public while creating a fun and comfortable experience. Lakaila and her husband are raising their two beautiful children; they enjoy exploring the area while kayaking, canoeing, hiking trails and walking the shorelines.  As Benzie and other surrounding areas continue to grow, so does her knowledge. Lakaila is excited for her new journey in Real estate which will teach her so much and give her the opportunity to teach others. Her passion for real estate stems from the idea of facing new challenges, learning new skills and techniques all while helping you find a place to call home. She believes everyone deserves a home to be comfortable in, a place to be yourself, a place to raise a family and a place to relax and enjoy life. The service side of Real estate is very important to her; she strives to give exceptional service and create lasting relationships with those she encounters.
Finding your first home, dream home, income property or land sounds like a great challenge to Lakaila!
Lakaila: (231) 633-1651          lstreeter@lakeviewrealestatesales.com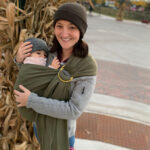 Megan Whybrew
Hello, my name is Megan Whybrew and I recently began my exciting career in real estate. I have lived the majority of my life in Northern Michigan and am fortunate to now be raising my daughter in this wonderful community as well. I have a bachelor's degree in Communications from Michigan State University and a background in sales from my former career in the Michigan Hop industry. I believe wholeheartedly in the importance of integrity and will go above and beyond for my clients throughout their buying or selling experience. I became a first-time home owner myself in 2018 and understand how daunting the process can be. With that being said, I look forward to helping make your experience as easy and comfortable as possible. I am hard working, dedicated and extremely passionate about my work and look forward to helping others in our community find their forever here in Northern Michigan.
Megan (231) 883-2149
mwhybrew@lakeviewrealestatesales.com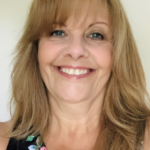 Patti Miller
Patti Miller was born and raised a proud Michigander, originally from Oakland County. She has been in the field of Property Management for over 15 years now, and is very excited to further her career focus towards Real Estate. Patti is passionate about helping others feel welcome in their new homes; always striving to exceed their expectations. As a seasoned Property Manager, she recognizes the value and trust placed in her and is looking forward to sharing those same principles with new clients. With an uplifting approach for service, Patti is ready to help you with your home buying and selling needs.
Patti and her husband recently relocated to the beautiful area of Sutton's Bay where she continues to pursue her career. She brings excellent communication and negotiating skills to her work and is known for her honesty and dedication. Her impeccable work ethic, enthusiasm, and attention to every detail enables her to act as a strong advocate for buyers and sellers.
As well as being involved in charities, Patti enjoys spending time volunteering and helping to organize events in her community. She also loves boating, fishing, and going on nature hikes near the shores of our picturesque lake areas. She truly feels her heart belongs in Northern Michigan and couldn't be happier to be a part of the surrounding communities.
Patti (248) 880-6205
miller.patti.realtor@gmail.com
Contact us today
We are the local difference!!